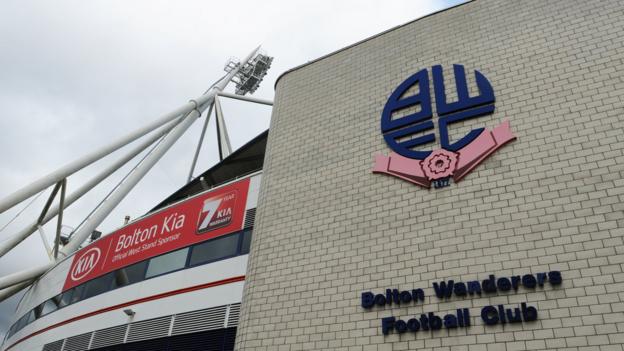 The Professional Footballers' Association have stepped in to help resolve a pay dispute at Bolton Wanderers.
Players from the Championship club did not receive their November salaries at the end of last month.
"It is not an ideal situation and you can't hide away from that," boss Phil Parkinson told BBC Radio Manchester.
"The chairman [Ken Anderson] is working to resolve the situation. I think there will be a positive resolution."
In pre-season, players called a strike and friendly matches were cancelled over a similar issue.
Bolton, second from bottom in the Championship with just one win from their past 16 games, have been plagued by financial issues in recent years.
The Trotters avoided administration in September after former owner Eddie Davies gave the club a £5m loan four days before he died.
However, Parkinson says the squad are "fine" with the current situation at the University of Bolton Stadium.
"We are concentrating on training this week, which has been good," he added.
"The lads have been fine and just got on with training and the staff have been fine. I haven't really detected much difference in the mood.
"If anything happens behind the scenes I have a group meeting with the lads and I tell them what I can."